Bonds System:
The system represents the relationships between all the different playable characters, strengthening the bonds between the characters grants the player many advantages, the True Triple Attacks featuring these characters will be more effective and powerful, the rate of Support Attacks will be higher, the characters will become more open to conversations, and new stages will be available. The story will also be effected by these bonds
To strengthen the bonds, the player must fight alongside those characters as allies in battle. Accepting and clearing their missions strengthen the bonds significantly .Another way is to hold parties in the Camp.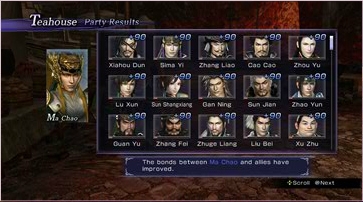 Musou Battlefields:
The stages are customizable after the player clears them in Story mode or Free mode, the player would be able to edit the voice lines and the characters of the battle, the player can also add unique facets to the battlefields by acquiring Musou Battlefield Elements in Story mode. After creating an original stages, the player will be able to share it online.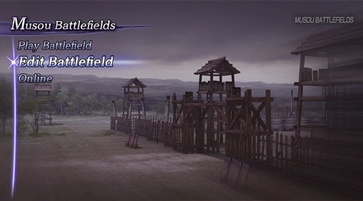 Online Play:
The online play is cooperative. two players can cooperate in Story mode and Free mode by talking to the Network Assistant in the main Camp. The player can either recruit a partner or respond to a recruitment call to play a stage that has already been cleared. By playing online the player will gain Crystals that are used to buy rare items, it will also increase the chances of obtaining more powerful weapons.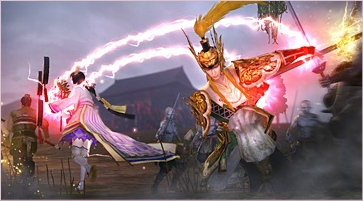 Character Development:
The player can use Growth Points to develop the character or other allies. Once the Growth Points reach a certain level, the character will get superiour abilities and rise to a higher level.
Evey character has a Proficieny Level, as the player defeats enemies, that level will increase and strengthen the special skill of the character, the special skills have effect on the playable character and the other two allies.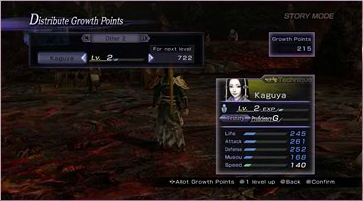 Weapon Fusion:
As the player continuously uses a weapon in battles, that weapon becomes stronger. The player can also merge two weapons together to create a stronger and more effective weapon that has attributes from the two fused weapons.