Lost Planet 3 - Sepia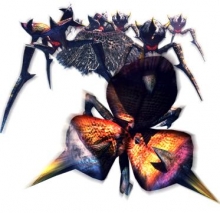 Sepias are small, swarming Akrids that attack by charging at enemies with jaws wide open.
Last updated by Machina, 10th August
Do you want to earn money creating pages just like this? Gamewise is currently looking for writers, find out more here.
Lost Planet 3 Brainwaves
5th May, 0 replies

Spark Unlimited (Lost Planet 3, Legendary, Yaiba: Ninja Gaiden Z) has announced that it will no longer...

6th March, 0 replies

Lost Planet 3 has been confirmed for release on June 25 in North North American and June 28 in Europe...