Although for detailed information has yet to be revealed, we do know of at least four confirmed multiplayer modes found in Lost Planet 3. These are:
Scenario Mode
This is an objective-based multiplayer mode for two teams of five players. Teams are given a series of defensive or offensive challenges that they are tasked with completing.

Extraction Mode
In Extraction two teams of five are tasked with planting therma posts and mining as much thermal energy as possible. The team which collects the most wins the round.
Akrid Survival
Akrid Survival taks two teams of three players with taking out waves of hostile Akrids before the teams are then challenged with going head to head in a final player vs player elimination round.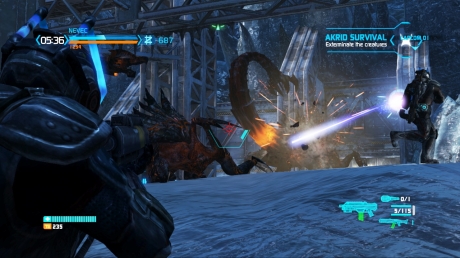 Team Deathmatch
Team Deathmatch is a more traditional player vs player mode, pitting two teams of five against one another. The team with the most kills wins.