Exact details of Fortnite's gameplay are currently unknown, though the general premise and gameplay concepts have been revealed. The game is inspired in part by the success of Minecraft and is a sandbox survival game which focusses heavily on the contrast between daytime and nighttime activities.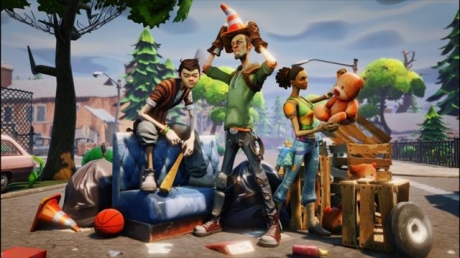 During the day time the focus will be on building and scavenging. Players will explore, forage, collaborate and build by day in their own dynamic and expanding world. Building will be a core mechanic in the game, and there will be a lot of loot buried within the game. Players can build and edit each wall of their fort with a 3x3 grid, laydown stairs, roofs, and windows.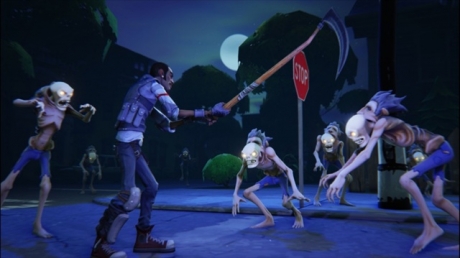 At night, players must work together to defend their fortress from waves of creatures of the night using resources they've scavenged. There is also a leveling system, classes, weapons, armour, traps, and boss fights.