Cloudberry Kingdom is a platform game with unique procedurally generated levels that can be adaptive to player skill level, in game character abilities, and alteration of game physics. Inspiried by Mario Bros., you play Bob, an out of work platformer who finds himself saving the Princess from the evil King Kobbler.
Hero Selection & Hero Factory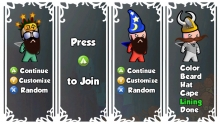 One Bob would be too simple and easily get confusing when you are playing with friends, so Pwnee has added the handy dandy character customizations. Change the look of your Bob by changing his body color, beard look, hat, and even his cape.
If that isn't enough for you, head on over to the Hero Factory and change everything from the size and falling speed of Bob to the adjust gravity and adding a jetpack to our unlikely hero.
Game Modes
There are a total of three game modes in Cloudberry Kingdom:
Arcade
Arcade mode is a collection of mini-games with a progression of difficulty that goes on forever, to the point of being masochistic.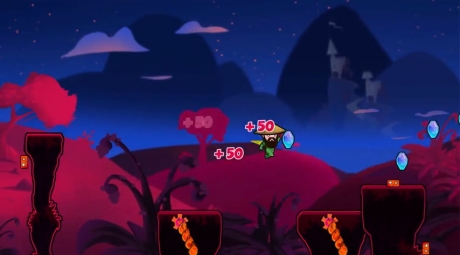 Story Mode
Story mode follows the story of the kingdom of Cloudberry, with Bob having to save the princess from King Cobbler over and over again until the end.
Free Play
Free Play is a sandbox style play in which you use a set of sliders to determine your own difficulty level.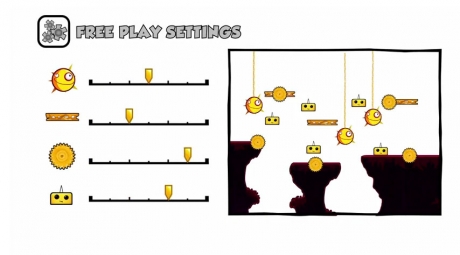 Multiplayer
Cloudberry Kingdom supports up to four player gaming, with local multiplayer and Co-op modes, including:
Bungee Mode: all players are tethered together and must collaborate to clear a level
The game also supports a global online leaderboard, which you can use to check your progress against your friends and other players around the world.