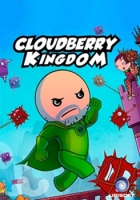 Cloudberry Kingdom is a platform game developed by Pwnee Studios for Microsoft Windows, PlayStation 3, Wii U and Xbox 360 through digital distribution. The game is unique due to the use of a set of algorithms, developed by Jordan Fisher, to create procedurally generated levels that can be adaptive to player skill level, in game character abilities, and alteration of game physics.
Cloudberry Kingdom Brainwaves
27th May, 0 replies

Sony has announced the free PlayStation Plus games for June. In total six free games will be made available...

25th June, 0 replies

Ubisoft has joined the summer sale party and the company is offering up to 75% off certain Wii U and...

15th July, 0 replies

With the Steam summer sale taking up everyone's hearts and minds at the moment you might not even remember...
Share Cloudberry Kingdom with others