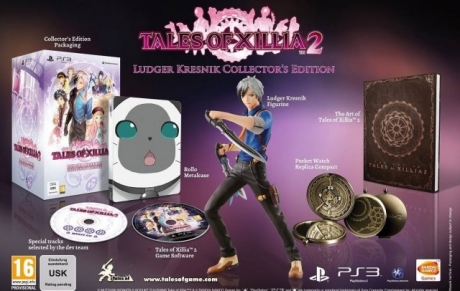 The European/UK Ludger Kresnik Collector's Edition is sold for 80 British Pounds and 100 Euros and includes the following:
Ludger Kresnik Figure
Elle's Pocket Watch Replica Compact
Tales of Xillia 2 Original tracks selected by the development team.
Tales of Xillia 2 Art Book
Metalcase picturing Ludger's emblematic cat Rollo.
Collector's Edition Packaging Box.