DriveClub is a road racing simulation game developed by Evolution Studios, the developer behind the WRC and MotorStorm series.
DriveClub places an emphasis on driving simulation, and does so with as much accuracy as possible, making it more akin to the Forza or Gran Turismo series than the hybrid racers the studio has developed in the past.
Interior View
A core part of the experience is the use of a first person perspective, which accurately recreates the interiors of the cars as they are in real life, meaning you'll also be able to view each car's actual HUD and glean information from the dashboard just as you would in real life.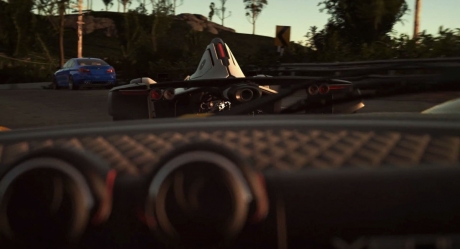 The level of realism also extends to gear shifting, ignition controls, and each car's steering wheel, so that every aspect of the experience is as close to real life as is currently possible in a game.
You will also be able to rotate your view within the car, giving you a true 180 degree field of view of both the car and the track surroundings.
Exterior Gameplay
In an unusual move for racing games, you actually be able to get out of your vehicle and inspect it on foot. Early footage, for example, shows a player inspecting the rear engine compartment on a Koenigsegg Agera R.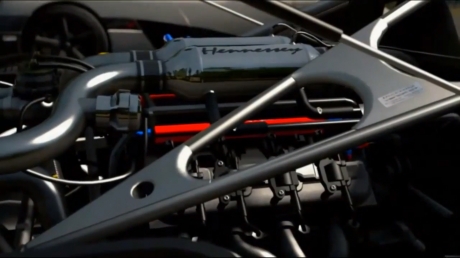 Sharing
DriveClub intends to show off the share-centric features of the PlayStation 4 and the DualShock 4 controller, which means the ability not only to record footage and take screenshots of your in-game experiences, but also to stream gameplay to other users.
Additionally, the developer plans to allow players to challenge one another with user-created driving challenges of varying criteria and skill levels.
Teams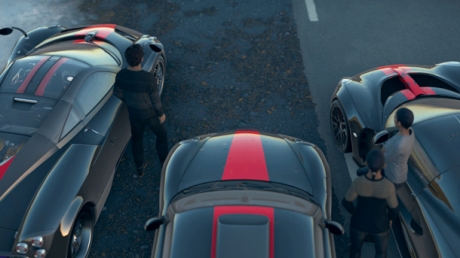 Social functions are also a core part of the DriveClub experience. As the name implies, there will be a strong focus on forming teams or clubs.
You'll be able to enter and compete in events as a team, customise your vehicles with a team livery, have a team media portfolio and member list, as well as share replays and more, making it the first racing game to explore a clan-like system that has been adopted in other genres for some time now.
Challenges
Throughout races, there will be challenges that pop up that opens up some competition between the racers. For example, you might happen upon a challenge that requires you to maintain a high enough speed, which will trigger that challenge for another player to beat that speed.
Completing and winning these challenges will reward the player with some Fame. Not only does this Fame count as your personal experience, but it also helps increase your team's reputation. Doing these challenges can even earn you more Fame than finishing the race in first place.
PlayStation Plus Edition
A special PlayStation Plus Edition of the game will be released. This version of the game will be free to all PlayStation Plus subscribers and will feature the vast majority of the content included in the game, including trophies, but will have a more limited selection of cars and tracks.