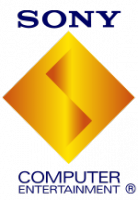 Sony Computer Entertainment is a Japanese video game developer, publisher, manufacturer and distributor. Known as one of the 'Big Three' modern video game companies (the other two being Nintendo and Microsoft), Sony Computer Entertainment was founded in 1993 and has been a giant in the industry ever since.
Sony Computer Entertainment has a staff of over 8,000 people, dozens of development teams, and hundreds of video game IPs to its name, on top of being responsible for the entire PlayStation brand.
Sony Computer Entertainment Brainwaves
10th June, 1 replies

The debut trailer and screenshots for the upcoming PS4 Ratchet & Clank title have been released. Amusingly...

10th June, 0 replies

Gran Turismo creator Kazunori Yamauchi wants the next instalment in the franchise to be released before...

10th June, 0 replies

The Guardian has released its 'E3 2015 – 15 most anticipated games' list. The biggest surprise on the...
Share Sony Computer Entertainment with others
Sony Computer Entertainment