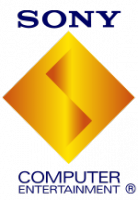 Sony Computer Entertainment is a Japanese video game developer, publisher, manufacturer and distributor. Known as one of the 'Big Three' modern video game companies (the other two being Nintendo and Microsoft), Sony Computer Entertainment was founded in 1993 and has been a giant in the industry ever since.
Sony Computer Entertainment has a staff of over 8,000 people, dozens of development teams, and hundreds of video game IPs to its name, on top of being responsible for the entire PlayStation brand.
Sony Computer Entertainment Brainwaves
17 days ago, 0 replies

Sony has decided not to extend its trademark over The Last Guardian in the United States, effectively...

21 days ago, 0 replies

The PlayStation Network has been updated to allow sub-accounts on a PS4 system to become master accounts...

22nd January, 0 replies

With only a month left before The Order: 1886 is released to the public, Sony have started the hype wagon...
Share Sony Computer Entertainment with others
Sony Computer Entertainment