In Transistor you play as a female protagonist called Red, who manages to gain control of a powerful weapon (the titular Transistor) after an unknown and mysterious group attempts to kill her with it.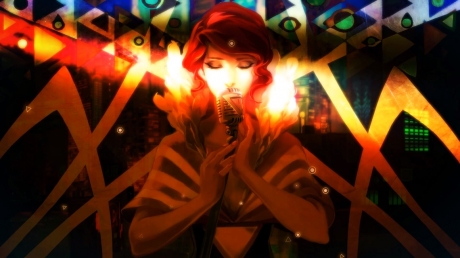 Set in a futuristic, cyberpunk city, Red must fight her way through the streets against enemies that will stop at nothing to take the mysterious and powerful Transistor from her.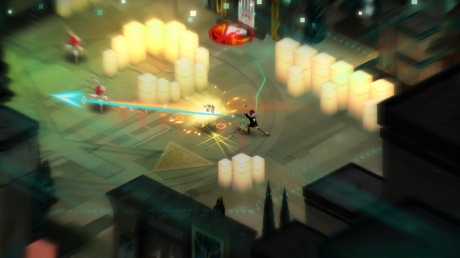 Throughout the course of her journey Red will gradually uncover and piece together the mysteries surrounding the Transistor and the disappearance of more than 100 people from her universe; their traces littering the streets that are guarded by robots.
As with Supergiant's previous game, Bastion, Transistor will be heavily narrated. This time around a voice (played by the actor Logan Cunningham, who also voiced the narrator in Bastion) from inside of the Transistor will guide the player through the game.