Quantum Break's gameplay combines live action television scenes with gameplay that utilises the bullet time system developed by Remedy. The choices and actions you make in the game will alter the specific scenes you witness.
Players take on the role of three different characters: Jack Joyce, Beth Wilder, and Paul Serene.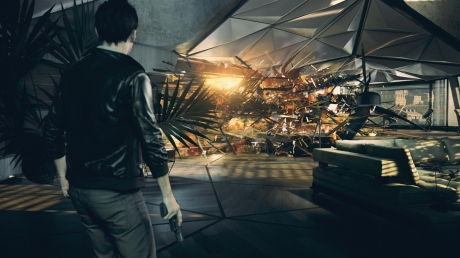 Time Powers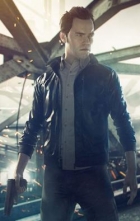 Although little is currently known about Quantum Break's gameplay, a number of abilities can be gleaned from the trailers released for the game so far.
For example, Jack appears to possess the following 'Time Powers':
The ability to initiate a 'Zero State'. This is essentially the ability to stop time around him without being affected himself.
The ability to pull others out of Zero State by holdong onto them.
And the game's primary antagonist, Paul Serene, has the following power:
The ability to see multiple futures and what needs to be done in order to determine which becomes reality and how to alter them (a form of precognition).
It has also been confirmed that during these instances where Paul is able to choose the course of the future, the player will actually be in control of him.