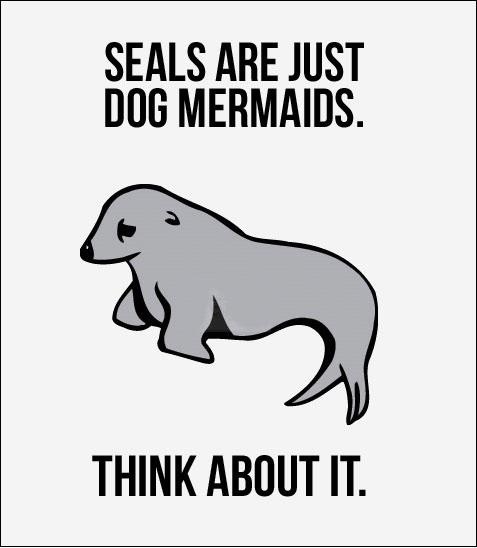 The Walking Dead
The adventure game genre has been past its prime for quite some time now, and not since the early 2000s has one been so unanimously loved and discussed as Telltale's newest episodic game The Walking Dead. Based on the comic book series of the same name, and using a cel-shaded art style to represent it as such, this zombie game takes a backseat to gameplay in favor of showcasing a scarily well written emotionally devastating narrative. With five episodes, each taking between 3 and 4 hours to complete on average, this game invests you in characters quickly, only to tear them from you, literally and figuratively, and every choice you make, though the end result is usually the same, can mean the difference between a character loving or hating you. In addition to standard point and click fare, there are also mild platforming and sporadic shooter elements thrown in, as well as RPG-like sequences in regards to quick decision making and conversational choices. This game has everything an adventure game needs to succeed and more. As the most gripping story in gaming this year, The Walking Dead will leave you broken and depressed, but also in awe of what an experience Telltale have created.

Far Cry 3
The first two Far Cry games, while considered good enough to warrant sequels, both had issues. These issues kept the first two games from fully entering the mainstream as hits, but this tradition is broken with Far Cry 3. One of the other big surprises of the year, this game is highly immersive and incredibly addictive. Your goal in Far Cry 3 is to save your friends from pirates, and along the way you do many other things, such as gain new tribal tattoos that grant you new abilities in an RPG-like talent system, hunt animals, assassinate targets, take over outposts for the indigenous tribe, and tons of other activities that make you feel like a master of the jungle. Utilizing excellent voice acting, the best video game villain of the year in the character of Vaas, and gorgeous lighting and visuals -especially on a decent gaming-oriented PC- this game is simply a blast to play, and with a competitive multiplayer and co-op mode in addition to the well-done side quests, you never truly run out of cool things to do. The third time's a charm, and the Far Cry franchise has reached a triumphant new high in its newest iteration.

FTL: Faster Than Light
If you've ever had a fantasy of wanting to be your own Captain Kirk/Picard, Malcom Reynolds or Han Solo in a video game, you need to play FTL: Faster Than Light. A kickstarter success, and one of the first critically acclaimed games to come out of the new crowdfunded games trend, this little-indie-that-could proves that less can definitely be more when it comes to tactical space combat. You begin the game by picking a ship, with one at the start and more to unlock as you play, and you name your crew and begin your journey. FTL is a roguelike, which means you will die plenty of times, and no two playthroughs shall ever be the same, for there are random enemies and different galactic paths to take each subsequent playthrough. With the only guiding story being to get out of the sector and warn the galactic federation of an incoming rebel invasion, the gameplay and overall mechanics presented in this small indie title more than make up for the vague narration. With different crew members to obtain, weapons to buy or take from ships, and ships to unlock, FTL presents the gaming world with a very unique and captivating experience. You get to be the space cowboy you've always wanted to be.

Mass Effect 3
Bioware wraps up its RPG/TPS epic trilogy in Mass Effect 3, and even though the writing is of lesser quality than the previous two games, and the ending is a slap in the face to those thoroughly immersed in the lore, the game is still a blast to play, and its rights make up for its wrongs. With a surprisingly fun and addictive cooperative multiplayer harboring a strong influence from other game modes such as Gears of War's Horde Mode, and some epic set pieces that blow the first two games' out of the water, Bioware swings for the fences in this title, as its ambitious nature is felt across the entire experience. Thankfully, Mass Effect 3 succeeds where most other sequels this year have failed: they retain the original feel of the first two games, while offering new characters, weapons, mechanics and trademark character development that the franchise has become known for. Seeing the final(?) adventures of Shepard and his/her crew is a gripping thrill ride, and though certain aspects of the game reek of "corporate" or "Hollywood" traits and flaws that do alienate some fans, it is an enjoyable third installment.

Natural Selection 2
What do you get when you take a classic mod, based around mixing the RTS genre with that of the FPS while gaining a cult following, and update it and release it as a standalone game with new graphics? The answer is Natural Selection 2. With asymmetrical but addictive marine vs. alien combat, each side harboring different classes and unlockable weapons, this game is more than just a fun multiplayer shooter. Each team has one person dedicated to being that team's Commander, building bases and generally guiding the team to which territories they need to capture. With all of these different intricacies, Natural Selection 2 presents an experience that becomes more than the sum of its parts. With multiple different scenarios that can be presented, an atmospheric setting and graphical effects by the impressive housebuilt engine, and multiple classes and Commander strategies to be used, this game will keep you entertained for many hours. The only major complaint I have with the game is that it can be buggy and extremely laggy depending on which server you join, and that it has a pretty significant learning curve, though not as high as something like Starcraft or DOTA 2.

Sleeping Dogs
What started off as True Crime: Hong Kong became something much better than that franchise could ever offer. Sleeping Dogs takes the open world, GTA-style format and applies it to a cool, stylish Asian action movie narrative. The storyline is engrossing, though not necessarily original; you play an undercover cop, Wei Shen, as he walks the line between a rookie but effective member of the Triads, and a police officer on an international mission to destroy the gang from the inside out. The story is brutal, violent, and contains many scenes that offer tons of character development and fantastic voice acting. The gameplay takes a mix of melee combat in the vein of Arkham City and third person shooting, but the majority of the game uses the former aspect, with the latter being thrown in for intense and mainly story related sequences. Sleeping Dogs is one of two excellent crime games of the year, the other being...

Hotline Miami
Many gamers compare this game to the Nicholas Winding Refn film Drive, and though the style is similar and the creators of the game have said the film offered them "artistic inspiration" for the game's creation, comparing the game to this film is honestly a disservice to the overall product. Hotline Miami is a top-down shooter that requires quick timing and strategic thinking, as guns, both yours and the AI's, instantly kill you, and you must move room to room and pick targets carefully, using a combination of guns and melee weapons to take down opponents. The game is fast and intense; if you kill someone with a gun, every enemy in the vicinity will close in on your position and likely end you swiftly. This intensity carries over to the story, which is an ambiguous tale of mass murder and manipulation both of the psyche expanding to the level of conspiracy. This game is heartracingly good, and provides an adrenaline rush unlike any other this year.

Dishonored
From the makers of PC classics such as Half Life 2 and Deus Ex comes this stealth-action-RPG hybrid known as Dishonored. There are two excellent characteristics in particular that this game has: one is that you can play any way you want, from stealth to all out balls to the wall murdering, and the other is that the game takes this philosophy into the story. You can choose to kill or incapacitate targets, and many major enemies of the game can be similarly dealth with. You choose which upgrades you take, such as summoning a swarm of rats to eat people, and being able to see through walls and in the dark, and your playstyle is tailored to accomodate these decisions. The story tells a tale of revenge and redemption, and is mostly par for the course in these types of games. The art style is fantastic, featuring influences from Victorian times, slight steampunk influence and many of the same quirks that games such as BioShock and Hitman share. All in all, Dishonored has something for everyone, but the game benefits instead of suffers from all of these widely different elements.

Playstation All Stars Battle Royale
This title looks to be, at first glance, a blatant copy of Nintendo's Super Smash Bros. franchise with Sony character placeovers. Upon playing the game for a few hours with different characters, however, the sheep's clothing unravels, revealing a wolf far more competitive, strategic and tight than many expected. Though the roster is not as large as the aformentioned franchise or the Marvel vs. Capcom series, the overall gameplay of Playstation All Stars is a blast and, for the most part, surprisingly balanced to play, as both casual fans of fighting games as well as the hardcore fighting enthusiasts will find things to like about this game. Many will claim that this is a party game and nothing more, and to those, I say to play a couple one on one or a two vs. two matches, as the competitive viability of this game really shines in these modes. It works as a hybrid of both kinds of fighting games, and also as a great tribute to franchises from the Playstation consoles that many people have grown up with. This game is simply awesome.

Spec Ops: The Line
The shooter genre has been oversaturated and has flooded the gaming market with generic copies of experiences over and over for many years, yet usually these games copy these formulas to earn money. Spec Ops: The Line copies a generic third person formula, with gore, brown, bland environments (though the actual graphics are quite pretty), and inserts a smart, fourth-wall breaking story that is equal parts horrifying and depressing. This is a game with a message not often conveyed, and certainly not often conveyed in the very genre it criticizes and abhors. Your character gradually degrades into an unlikable sociopath throughout the game, and little details such as your melee kills becoming more violent and animalistic, and your exclamations upon killing enemies more joyful and perversely triumphant help to successfully coerce you into rethinking your opinion on not only this game, but the current state of the shooter genre and gaming in general. This game is not one you may enjoy, and it will probably leave you depressed and melancholy, but it is still one you need to play, because its message is urgent and one that everyone can benefit from.
Trending Articles
16th February

Yu-Gi-Oh! Duel Generation Hack Tool Get Free Unlock All Pack and Deck, tool works on Android and iOS (iPhone, iPad, iPod Touch), download tool Hack Tool...

16th October

Pokemon X & Y released worldwide on Saturday to the joy of millions - 4 million of whom purchased the game within the first two days. However, some of...

6th January

When it comes to video games with deep stories, huge open worlds, and complex battle systems, nothing comes close to the RPG. Few genres are more diverse...

2nd February

World Series Of Poker Hack can generate unlimited Chips and Cash. http://tricksgamesonline.com/2017/02/02/world-series-poker-hack-chips-generator/ http://tricksgamesonline.com/2017/02/02/world-series-poker-hack-chips-generator/ About...

5th November

Fallout: Shadow of Boston and Fallout: The Ultimate Collection trademarks have been filed at the German patent office. The Office for Harmonization in...