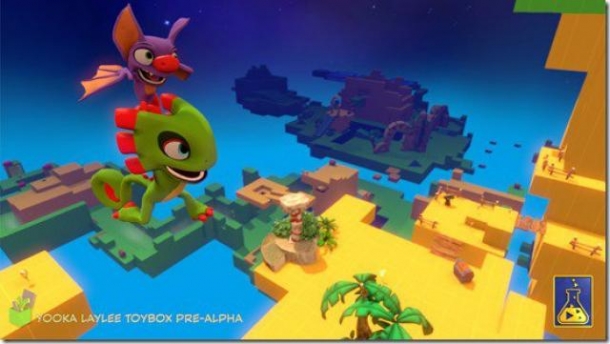 Starting today, Yooka-Laylee backers who opted for tiers that included the "Toybox" will receive codes via BackerKit.

As detailed on Yooka-Laylee's Kickstarter campaign page, the Toybox isn't a traditional demo or beta test. Rather it's a self-contained sandbox designed to give backers a glimpse of the platforming to come in the final build of the game.

Inside the sandbox, backers will find moves to try out, props to experiment with, secrets to uncover, and - since this is a Playtonic game - plenty of shiny collectibles to find. Playtonic plans to gather feedback from backers on controls, camera, and movement.

The Toybox will be playable via Steam. Instructions and system requirements can be found via Playtonic's website here.
Trending Articles
6th January

When it comes to video games with deep stories, huge open worlds, and complex battle systems, nothing comes close to the RPG. Few genres are more diverse...

16th October

Pokemon X & Y released worldwide on Saturday to the joy of millions - 4 million of whom purchased the game within the first two days. However, some of...

16th February

Yu-Gi-Oh! Duel Generation Hack Tool Get Free Unlock All Pack and Deck, tool works on Android and iOS (iPhone, iPad, iPod Touch), download tool Hack Tool...

29th July

Blizzard's latest expansion for Hearthstone, One Night in Karazhan has received a fresh new trailer to go along with a release date announcement. Players...

29th September

Hey gamers we've a new online tool for you, this time is Farming Simulator 2017 Cd-key Generator. Render your own village: from growing to animal husbandry,...