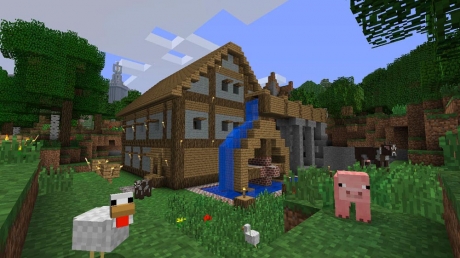 Mojang has announced that Minecraft has sold 15 million units across all platforms in 2012. The PC and Mac versions sold 4.18 million units, the Xbox 360 version 5.00 million units and the Pocket Edition sold 5.90 million units.

"Lots of you bought Minecraft at Christmas, smashing download records all over the place," read the report. "The numbers are so massive that even Patrick "master of stats" Geuder raised an eyebrow, and that hardly ever happens."

Mojang also released sales for Christmas week and December 25. The PC and Mac version sold 70,808 units on Christmas day and 241,845 units Christmas week. The Xbox 360 version sold 100,416 units Christmas day and 325,591 units Christmas week. The Pocket Edition sold 283,939 units Christmas day and 706,419 units Christmas week.

Minecraft: Pi Edition will be released later this year. The game is designed for the Raspberry Pi.