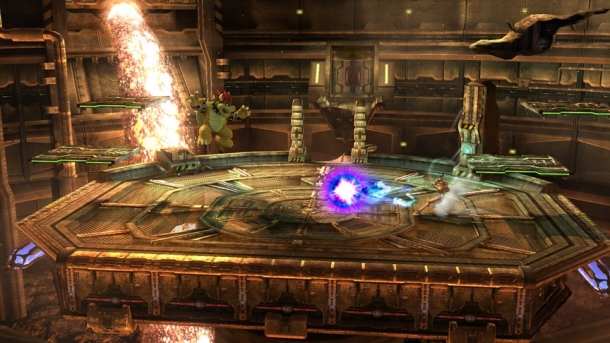 A new batch of Super Smash Bros. screenshots have been revealed, among them are what seems to be a volleyball match between Pit and the Wii Fit Trainer.

Is this an actual new game mode, or is it just a cleverly-taken shot? There's no further information, so you be the judge. The screenshots do, however, show off some new arenas for the game, including one based on Pilotwings and another based on Metroid: Other M.
Related Brainwaves
14th February

-Little Mac is joining the Super Smash Bros. for Wii U and 3DS cast. The pint-sized hero of the Punch-Out franchise attacks with a flurry of boxing blows....
Trending Articles
4th February

Borderlands 2 has some of the most enjoyable writing of a game released this generation, thanks to lead writer Anthony Burch (Hey Ash, Whatcha Playin'?)....

16th February

Yu-Gi-Oh! Duel Generation Hack Tool Get Free Unlock All Pack and Deck, tool works on Android and iOS (iPhone, iPad, iPod Touch), download tool Hack Tool...

28th November

These are some tips and/or tricks that almost everyone can use for Glory of Generals. 1. Upgrade your Commander first. The Commander is very important...

6th January

When it comes to video games with deep stories, huge open worlds, and complex battle systems, nothing comes close to the RPG. Few genres are more diverse...

17th February

Dragon Ball Z: Extreme Butoden has apparently been announced in the latest edition of V Jump magazine in Japan. It is a 2D fighter and will be released...