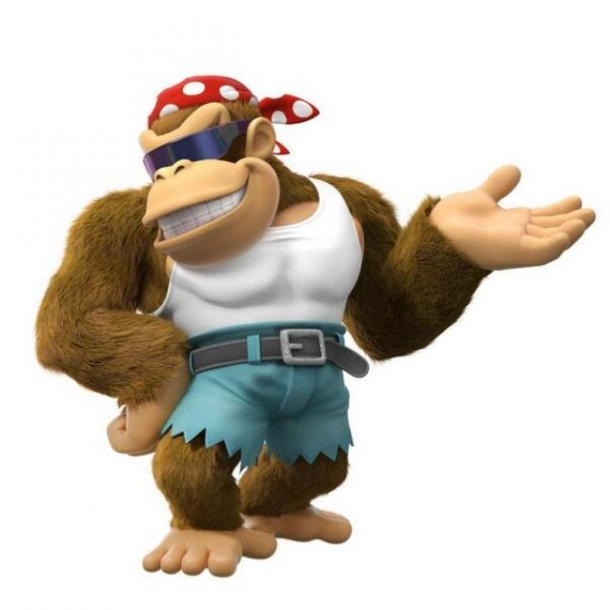 Announced today via Nintendo of America's official Twitter, the groovy Kong family member that provided transportation in the original SNES trilogy of Donkey Kong Country games has joined the cast of the anticipated Wii U sequel.

After Donkey Kong Country Returns lost much of its charm with the omission of the Kong family members, it's nice to see that the sequel, Donkey Kong Country: Tropical Freeze, is bringing the series even closer to its roots by bringing more members to the table. So far, we have Donkey, Diddy, Dixie, and Cranky as playable characters, and now Funky as well.

We don't yet know what Funky Kong's role will be in Tropical Freeze, but given his history in the franchise, one can assume it involves vehicles of some sort. As a Canadian, I hope he gives you a snowmobile, so the whole world can enjoy it!

Donkey Kong Country: Tropical Freeze comes out exclusively on the Wii U on February 21st 2014.