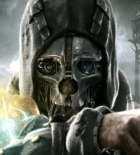 Corvo Attano is the protagonist and sole playable character of Dishonored. Framed for the murder of Empress Jessamine Kaldwin, he joins the Loyalist Conspiracy to restore the monarchy, and receives superhuman powers from The Outsider.
During the events of Dishonored, he works to infiltrate heavily guarded areas and eliminate key targets, either lethally or non-lethally, to allow the Loyalists to succeed and place Emily Kaldwin on the throne.
Latest Games
Developed by Arkane Studios for WIN, PS4, XOne

Dishonored 2 is an action-adventure game developed by

Arkane Studios

and released on

Microsoft Windows

,

PlayStation 4

, and

Xbox One

. The game takes place 15 years after the end of the first game, where Emily Kaldwin is now the Empress and has been usurped by an otherworldly force. Players will be able to play as either Corvo or Emily, each with their own supernatural powers.
Corvo Attano Brainwaves
28th January, 7 replies

Usual choices but mine is probably Solid Snake - he's just so damn cool and you can really feel like...

10th January, 9 replies

...
Share Corvo Attano with others