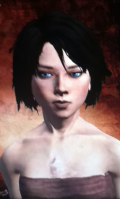 The Arisen is a title given to anyone who has had their heart stolen by a dragon and managed to survived in Dragon's Dogma. The current Arisen is the protagonist of the game.
Whenever a dragon shows up in the world, they pick out a person they deem worthy and steal their heart, eating it. That person becomes an Arisen and they go on a journey to seek out the dragon. An Arisen does not age and cannot become sick, although they can die in battle. As long as the dragon lives, the Arisen will not die, but when the dragon does die, all Arisen who have had their hearts stolen will age the number of years that they heart was kept. Sometimes this will kill the Arisen or even age them a great number of years. Also, the Arisen will now become susceptible to death by age and disease.
Latest Games
Developed by Capcom for WIN, PS3, PS4, X360, XOne

Dragon's Dogma is an action RPG developed and publshed by

Capcom

for the

PlayStation 3

and

Xbox 360

. The game is a fairly large RPG with a much more fleshed out combat system when compared to its main competitor,

The Elder Scrolls V: Skyrim

. The game has a unique pawn system that acts as online functionality in which you can hire other people's pawns from around the world to assist you in your journey.
Arisen (Dragon's Dogma) Brainwaves
Share Arisen (Dragon's Dogma) with others