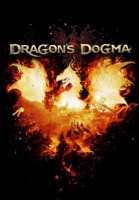 Dragon's Dogma is an action RPG developed and publshed by Capcom for the PlayStation 3 and Xbox 360. The game is a fairly large RPG with a much more fleshed out combat system when compared to its main competitor, The Elder Scrolls V: Skyrim. The game has a unique pawn system that acts as online functionality in which you can hire other people's pawns from around the world to assist you in your journey.
The game was well received and receieved an enhanced rerelease called Dragon's Dogma: Dark Arisen in April 2013. This version includes the original content with an entirely new realm underground filled with new enemies and higher tier skills and equipment.
Dragon's Dogma Brainwaves
4th June, 0 replies

Sony has revealed a new Flash Sale, which is running right now on the PlayStation Network. In this particular...

1st June, 1 replies

I wanted to like the game, i gave it the benefit of the doubt thinking that maybe it has a slow start,...
Share Dragon's Dogma with others