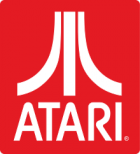 Atari is a video game developer and publisher. Although one of the most recognisable names in the industry, the company is actually relatively small and has entered bankruptcy proceedings multiple times.
Atari owns a number of famous video game IPs, including Alone in the Dark, Rollercoaster Tycoon, and Haunted House.
Atari Brainwaves
21st March, 0 replies

The trailer at the link below was released for the upcoming RollerCoaster Tycoon World two weeks ago,...

1st September, 0 replies

Atari today announced the return of two classic horror franchises - Alone in the Dark and Haunted House. First...

26th April, 0 replies

For many years now, the rumour that millions of ET game cartridges were buried beneath the ground in...