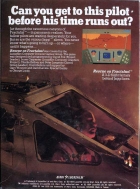 LucasArts was founded in May 1982 as LucasFilm Games, a branch of George Lucas' film production company LucasFilm Ltd.
Early years
Launcing during the 8-bit generation, LucasFilm Games' early focus was on developing original action games such as Ballblazer, Rescue on Fractalus, Koronis Rift and The Eidolon, released via existing games publishers such as Atari, Epyx and Activision.
Golden age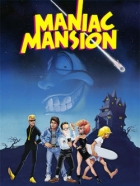 1987's point and click adventure Maniac Mansion (designed by Ron Gilbert and Gary Winnick) marked LucasFilm Games' first self-published title, and - to many - the start of their greatest decade.
Video games released during this period included revered point-and-click adventures such as Zak McKracken and the Alien Mindbenders (1988), Loom (1990) The Secret of Monkey Island (1990) and Full Throttle (1995). These were accompanied by critically acclaimed games based on existing Lucasfilm properties such as Indiana Jones and the Last Crusade (1989), Star Wars: Rebel Assault (1993), Star Wars: X-Wing (1993) and Star Wars: TIE Fighter (1994).
A team led by Lawrence Holland (who developed the aforementioned due of Star Wars space flight titles) also developed a successful series of WWII flight simulators for the company - including Battlehawks 1942 (1988), Their Finest Hour: The Battle of Britain (1989), and Secret Weapons of the Luftwaffe (1991).
A 1990 reorganisation of Lucas' companies led LucasFilm Games to rebrand as part of the LucasArts Entertainment Company along with ILM and Skywalker sound. When ILM and Skywalker consolidated into Lucas Digital Ltd, LucasArts became the official name for the games division.
The "lots of Star Wars games" era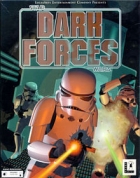 As the 1990s continued, LucasArts attempted to capitalise on the popularity of Star Wars and the consumer demand for first-person games in the wake of Doom by releasing a series of Star Wars shooters. These included Star Wars Dark Forces (1995), Star Wars Jedi Knight: Dark Forces II (1997), Star Wars: Jedi Knight II: Jedi Outcast (2002). However, as the iterative sequels and add-ons continued, acclaim and sales reduced considerably.
In 2002, LucasArts acknowledged their over reliance on the Star Wars franchise, and announced that Star Wars games would make up at most 50% of future output.
2003 marked a new direction for the Star Wars franchise - a move into the RPG and MMORPG arena - which reinvigorated interest in the series.
Co-produced with BioWare, that year's Star Wars: Knights of the Old Republic RPG received largely positive reviews. In the same year, the Sony Online Entertainment developed MMORPG Star Wars Galaxies launched and was successful enough to run until 2011.
The Jim Ward era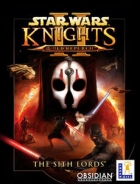 In 2004, Jim Ward moved from LucasFilm to become president of LucasArts. After an audit of the company, Ward felt there were considerable inefficiencies. He created a 5 year plan of reorganisation which focussed on bringing game development back in-house.
A KOTOR sequel, Star Wars Knights of the Old Republic II: The Sith Lords, was already in development at Obsidian Entertainment. The game was rushed to launch for holiday season 2004, and as a result suffered from bugs and cuts which led it to score markedly lower than the first game.
Other out-of-house-developed games that survived Ward's cull included the Battlefield-style Star Wars Battlefront (2004) developed by Pandemic Studios - which received positive reviews and became the best selling Star Wars game to that point - third-person adventure Star Wars Episode III: Revenge of the Sith (2005) by The Collective, Inc., and RTS Star Wars: Empire at War (2006) by Petroglyph.
During this period, LucasArts also launched several new IPs including Mercenaries (2005) and Thrillville (2006)
The post-Ward era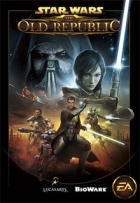 Jim Ward left LucasArts in early 2008, before many of the games resulting from his restructure were released. Two of the in-house games comissioned during his tenure (Star Wars: The Force Unleashed and Fracture) released in late 2008 to mixed reviews.
In the same year, another BioWare collaboration, MMORPG Star Wars: The Old Republic (2011) was announced.
Ward was followed by a series of short-lived presidents including Howard Roffman, Darrell Rodriguez, Jerry Bowerman, and Paul Meegan.
In early 2009, it was rumoured that an internally-developed Indiana Jones game for PlayStation 3 and Xbox 360, first announced in 2005, had been cancelled.
During this period, LucasArts experimented with its older gaming IPs, working with Telltale Games on the episodic Tales of Monkey Island series of games, and in-house developing enhanced remakes of The Secret of Monkey Island and Monkey Island 2: LeChuck's Revenge.
At E3 2012, LucasArts showcased Star Wars: 1313, a game developed using the Unreal Engine 3, which cast the player as a Bounty Hunter.
Disney acquisition and closure
In late 2012, Disney announced its acquisition of LucasFilm. LucasArts were closed as an "internal developer" on the 3rd March 2013 - with Disney suggesting that it would turn the company into a "licensing entity", licensing development and publishing rights for video games based on its IPs to third parties.