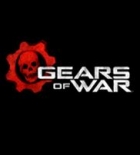 Gears of War is a third-person shooter video game franchise created and owned by Epic Games and published by Microsoft Studios. The three games that currently make up the series take place on the fictional earth-like planet Sera and focus on a war between humans and creatures known as Locust and Lambent.
In Gears of War, the protagonist Marcus Fenix, a soldier or "Gear" in the Coalition of Ordered Governments, leads his squad on a mission to deploy the Lightmass bomb and destroy the Locust Horde in their underground strongholds.
Gears of War Brainwaves
3rd June, 0 replies

The studio head of Microsoft's Vancouver-based Xbox team, Rod Fergusson, has announced that Black Tusk...

14th May, 1 replies

A remastered version of the original Gears of War game has long been rumored, and the game's 10 year...

10th May, 0 replies

The rumors of a remastered version of the original Gears of War appear to hold weight as the Brazil Advisory...
Share Gears of War with others