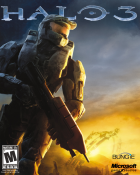 Halo 3 is a first-person shooter game developed by Bungie for the Xbox 360. It was announced at E3 2006 with a real-time cinematic trailer. It was released on September 25, 2007 in North America, September 26, 2007 in Europe and September 27, 2007 in Japan.
Halo 3 Brainwaves
25th March, 2 replies

343 Industries today announced that a new Halo title is in the works, called Halo Online, but it's a...

27th November, 0 replies

Another Halo: The Master Chief Collection patch has been released for Xbox One users today, weighing...

30th October, 0 replies

With Halo: The Master Chief Collection fast approaching its release date, Microsoft have released a new...