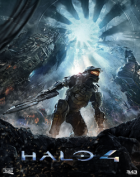 Halo 4 is a first-person shooter video game and the eighth installment in the Halo franchise, developed exclusively for the Xbox 360. Halo 4 is intended to be the first of a new trilogy of Halo series games, named the "Reclaimer Trilogy".
Whereas the previous Halo games were developed by Bungie, Halo 4 has been developed by 343 Industries. The game begins 4 years after the ending of Halo 3, and marks the return of the Master Chief as the main protagonist, and Cortana.
Halo 4 Brainwaves
10th March, 0 replies

With the recent controversy over Watch Dogs' new reveal trailer, which showed less than ideal graphics...

30th January, 1 replies

A whole host of Xbox One leaks have been posted on NeoGAF today by a user called ntkrnl who apparently...