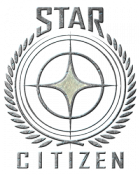 Star Citizen is an upcoming crowdfunded space simulation game currently in development by Chris Roberts and his newly founded company Cloud Imperium Games Corporation. It is due to release on Windows PC in 2015.
The game takes place in a permanent universe which contains a hybrid of single player and multiplayer gameplay. You play as a citizen of a highly futuristic universe, and can choose from a range of professions and activities within that universe, which often involve spaceships.
Star Citizen Brainwaves
29th April, 1 replies

The wildly successful crowdfunded game Star Citizen has hit a new milestone. The game has surpassed $80...

2nd October, 0 replies

Star Citizen has been the most successful Kickstarter campaign to-date, racking up over $55 million in...

19th April, 0 replies

It can become difficult to digest all the juicy tidbits of information that surface each week, so now...
Share Star Citizen with others