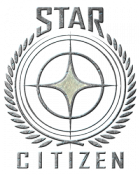 Star Citizen is an upcoming crowdfunded space simulation game currently in development by Chris Roberts and his newly founded company Cloud Imperium Games Corporation.
The game takes place in a permanent universe which contains a hybrid of single-player and multiplayer gameplay. You play as a citizen of a highly futuristic universe, and can choose from a range of professions and activities within that universe, which often involve spaceships. The game will have a fully detailed galactic economy and plenty of opportunity for co-operation or conflict with other players.
Star Citizen Brainwaves
19th April, 0 replies

It can become difficult to digest all the juicy tidbits of information that surface each week, so now...

15th April, 0 replies

In a recent blog post on their website RSI, the developers behind Star Citizen have revealed that it...
Share Star Citizen with others