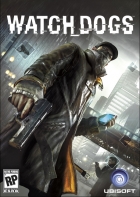 Watch Dogs is an upcoming third person open world action-adventure video game. It is being developed by Ubisoft Montreal with the help of Ubisoft Reflections and Ubisoft Romania for the PlayStation 3, Xbox 360, Microsoft Windows, Wii U, PlayStation 4 and Xbox One.
On August 14, 2003, a man named Raymond Kenney shut out the lights in the entire North East of America. Ten years later, that incident has led to whole cities being run by supercomputers known as "CtOS" (Central Operating Systems), which are in turn run by private companies. Your personal data is now a commodity that can be accessed and used however these companies see fit. Watch Dogs follows Aiden Pearce, a highly skilled hacker who is part of a group of individuals known as "Watch_Dogs", an antihero group who use their technological abilities to achieve their goals.
Watch Dogs Brainwaves
1 day ago, 0 replies

In a recent post on UbiBlog, Animation Director Colin Graham has revealed that due to the power of the...

5 days ago, 0 replies

Ubisoft has announced that they are targeting a fall 2014 release date for the Wii U version of their...

8 days ago, 0 replies

Watch Dogs will run in "full HD" (1080p) according to the game's creative director, Lars Bonde. Bonde...
Share Watch Dogs with others