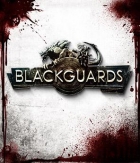 Blackguards is a strategy role-playing game developed and published by Daedalic Entertainment for Microsoft Windows. The game takes place in the world of The Dark Eye, which is Europe's most successful pen-and-paper role-playing game, outselling even Dungeons & Dragons and has been around for 27 years.
What happens when the only hope of a threatened world lies not with heroes in shining armor, but is placed in the hands of a band of misfits and criminals? The player takes on the role of a convicted murderer who must use the help of a team of more than questionable characters to save the world from a dark menace. But when life and death are in the player's hands, how far will they go to reach their goals?
Blackguards Brainwaves
18th June, 0 replies

Innovation was everywhere at this year's E3 and no genre seems to be safe from the winds of change....
Share Blackguards with others