Gran Turismo 6 is a racing simulator game and the sixth major release in the Gran Turismo series, being the twelfth overall. The game features many of the cars and tracks from Gran Turismo 5, with new cars and tracks added for the new game.
As well as tracks featuring variable weather and time of day, there is also a dynamic celestial sphere, creating accurate celestial placements in night sky.
Cars
Thanks to Gran Turismo's partnership with automotive manufacturers, the game provides multiple new cars with amazingly realistic quality.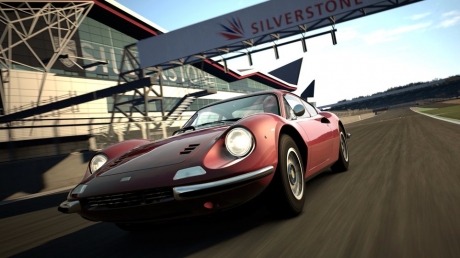 Tracks
From famous world circuits like the Nürburgring, to the beautiful sunsets of the Tuscan hills, to a neon-lit original Kart course, Gran Turismo has continued to recreate wonderful tracks.
Gran Turismo 6 introduces new locations: such as the Goodwood Hillclimb course, an exclusive track that only a few selected guests had experienced until now; the Silverstone Circuit, the holy ground of the GT Academy that nurtured gamers into professional racing drivers; and the legendary Brands Hatch of UK fame.
Course Maker
-
Online Capabilities
-
Vision Gran Turismo
For the 15th anniversary over 20 of the worlds leading companies in the automotive industry have designed special cars for Gran Turismo 6 that will be provided one by one for the game.