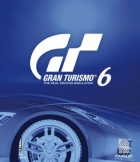 Gran Turismo 6 is a racing simulator game developed by Polyphony Digital and published by Sony Computer Entertainment for PlayStation 3. It is the sixth major release in the Gran Turismo series and the twelfth overall. The game features many of the cars and tracks from Gran Turismo 5, with new cars and tracks added for the new game.
As well as tracks featuring variable weather and time of day, there is also a dynamic celestial sphere, creating accurate celestial placements in night sky.
Gran Turismo 6 Brainwaves
3rd June, 1 replies

The Peugeot Vision Gran Turismo - a brand new concept car - is now available for Gran Turismo 6. Peugeot...
Share Gran Turismo 6 with others