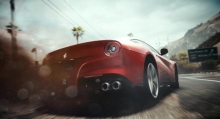 Need for Speed Rivals is an arcade racing title featuring a wealth of super and hypercars and Need for Speed's high speed police-chase gameplay, making it similar to the critically acclaimed Need for Speed: Hot Pursuit.
Set in the fictional Redview County, Rivals is an open world game featuring over 100 miles of unique road, allowing you not just to take part in standard races but also explore the countryside, collect items and complete side activities. It also features a dynamic weather system.
Police vs Racers
The main gameplay focus on Rivals, however, is on its Police vs. Racer pursuits where players can take on either role.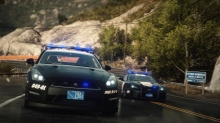 As a Racer, the goal is to outpace the Police and perform daring escapes. The more police you evade, the more points you earn, which can be used to unlock new itmes, including vehicles.
As Police, players work together in teams to track down and eliminate Racers. The more Racers you bust, and the higher the Police rank you achieve, and thus the better the weapons, abilities and vehicles you unlock.
For a complete list of vehicles found in Need for Speed Rivals check out our dedicated Vehicles section.
Autolog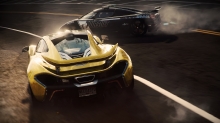 Need for Speed Rivals uses Autolog - an asynchronous multiplayer feature that allows friends to compete with one another at any time, comparing stats, times and challenges.
Rivals also features a new social system called AllDrive, which allows players to seamlessly transition from playing solo to playing with friends. The game will also allow players to engage in cooperative gameplay as well as play against each other.
Gadgets/Weapons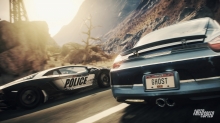 Rivals will feature upgradeable gadgets, including EMPs, shockwaves and the ability to call in roadblocks. The different factions have access to different weapons/gadgets, so the Police have access to gadgets that will slow Racers down and make it easier to catch them (such as roadblocks), whilst Racers will have access to gadgets that make it easier to evade the Police (such as speed boosts).
There will be a total of 11 of these in the game, each of which is upgradable as you progress through the game. For more detail on the gadgets/weapons found in Rivals, and a list of confirmed ones, check out our Gadgets/Weapons section.
Customization
Players will be able to make aesthetic vehicle customizations, including paint jobs, decals, rims and license plate modifications. There will also be vehicle upgrades, allowing you to increase your super car's performance.