Major Story Spoilers Below
The story of Call of Duty : Black Ops is narrated through flashbacks; Alex Mason, an SOG and CIA operative is interrogated by an unknown person about a numbers broadcast. This broadcast was used to contact Soviet sleeper cells in the USA. The flashbacks are shown through the eyes of Alex Mason.
The first flashback starts off with Alex Mason trying to assassinate Fidel Castro, with the help of Woods and Bowman. However Mason gets captured by Castro's soldiers and is then handed over to Nikita Dragovich.
He is then held captive at Vorkuta Gulag, in Russia for two years.
Mason is then interrogated again, by the unknown person, resulting in another flashback. In this flashback, Mason is seen imprisoned at Vorkuta. Mason befriends Viktor Reznov ( a character from Call of Duty: World at War ), a former Red Army soldier. Reznov helps Mason in escaping the prison at Vorkuta, with the help of other prisoners.
A month after Mason's escape, he is summoned to the Pentagon, and is accompanied by Jason Hudson. Later, Hudson and Mason meet Robert McNamara, and together they reach the Pentagon. Mason then gets authorization from the President John F. Kennedy to eliminate Nikita Dragovich.
Later Mason, Bowman and Woods are sent to Baikonur Cosmodrome in Kazakh SSR to destroy the Soviet Space Program. They manage to destroy the Soyuz 2 ( using a Valkyrie rocket launcher ). Nikita Dragovich, however escapes alive.
5 years later, in 1968, the Special Observation Group ( SOG ) including Alex Mason, is deployed to Vietnam to investigate the evidence of Soviet involvement in Vietnam. The military campaign at Khe Sanh is successfully defended, and Mason gets deployed to Hue during the Tet offensive. He is tasked to recover a dossier from an unknown defector which has information on Dragovich. After recovering the dossier, Mason discovers that Reznov was the defector.
After escaping Hue City, Hudson is sent to find Dr. Clarke, a scientist working for Nikita Dragovich. The mission which takes place in Kowloon, Hong Kong, doesn't go as planned and Clarke gets killed.
With further interrogation, Mason goes into another flashback which reveals more about Dragovich's history, his associate Lev Kravchenko and German ally, Dr. Friedrich, which Mason was told about by Reznov.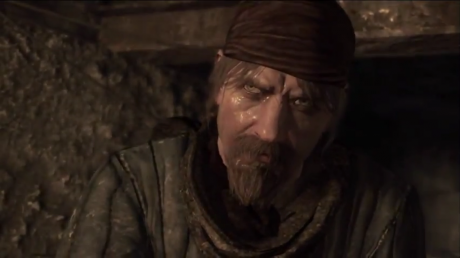 Victor Reznov
The flashback is shown through the eyes of Reznov, and it shows Dragovich's discovery of Nova 6, a German chemical weapon. Dragovich kills his own soldiers to estimate the power of the weapon, including Dimitri Petrenko, a friend of Reznov. After narrating the his past, Reznov asks Mason to kill Dragovich, Kravchenko and Steiner.
After narrating Reznov's past, Mason explains how he along with the rest of the SOG fight across Viet Cong-controlled territory. The team tries to chase Kravchenko but ultimately they fail to capture him.
Later, they are sent to locate a downed Soviet plane containing Nova 6. Mason, Woods and Bowman are captured by the Viet Cong during this operation.
The story then changes it's perspective to Jason Hudson. He is sent to infiltrate a Soviet base in the Ural Mountains. It was suspected that Nova 6 was developed at this base. Meanwhile, Dragovich had the control room in the facility rigged with explosives as a trap. However, Hudson gets contacted by Dr. Steiner, who gives his location, and promises to give out information on cracking the numbers broadcast. He asks for safety from Dragovich in return.
After this flashback, Mason explains how Bowman was killed while he was captured. However, Mason and Woods manage to escape from the imprisonment, and steal an Mi-24 Hind. They reach Kravchenko's base where Mason meets Reznov, who leads him towards Kravchenko. However, Kravchenko tries to kill everyone, including himself by detonating grenades on his grenade belt. Woods saves Mason by jumping from the window while holding Kravchenko. After that an explosion is shown to occur, resulting in Kravchenko's death.
Mason then gets the documents which leads him to Rebirth Island, where he and Jason Hudson are both seen fighting their way across a Soviet Nova 6 research and production facility to reach Dr. Steiner. Hudson attacks the facility with his group of CIA operatives, whereas Mason is seen sneaking into the facility along with Reznov. Mason manages to reach Steiner before Hudson and he watches as Reznov ends up killing Steiner.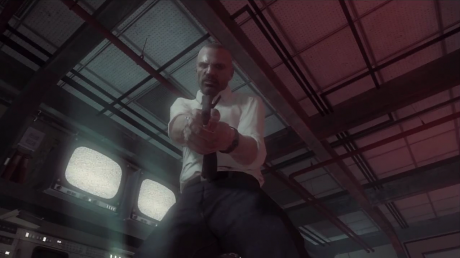 Jason Hudson
Jason Hudson then reveals himself to be the interrogator. In a series of events, it is revealed that Mason wast the one who shot Steiner, not Reznov, and that Reznov had been killed 5 years back during the prisoner breakout at Vorkuta. Hudson was the one who reveals this to Mason, and he also explains how Dragovich had tried to brainwash Mason into killing President Kennedy. However this attempt had been made futile by Reznov, who reprogrammed Mason to kill Dragovich, Kravchenko and Steiner. Reznov was just Mason's imagination after Vorkuta.
After this revelation, the Mason's brainwash gets broken; and he recalls the numbers broadcast. He remembers a ship near the shores of Cuba, called Rusalka. With the help of CIA, Mason manages to kill Dragovich, and sink the broadcast station, destroying the threat of sleeper agents.