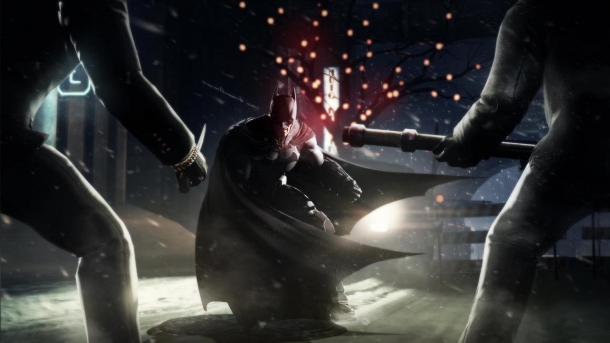 With only about two weeks left until launch, it was a little surprising that Batman: Arkham Origins was being displayed on just a single PlayStation 3 console that was itself off the beaten path from the main show floors at New York Comic Con. When I eventually found my way to it, people were more interested in the nearby Superman 75th anniversary fanfare at the DC booth, which was pretty damn impressive due to their display of multiple Superman costumes throughout the decades. However, equally impressive in its own right was the demo for Arkham Origins, and even though I only had a small sample, it's looking like it could be the best in the series.

Gotham and Batman look as breathtaking as they ever have. Snow constantly falls and blankets the city, reflecting off the varied types of light that come together to great effect, casting realistic, deep shadows across the urban landscape. While it may seem familiar, most of Gotham will be new and look very different from the other games in the series. Batman, particularly the Batsuit and his grisly facial expressions, have never looked better. His cape shimmers in the snowy light as Batman stalks Gotham looking for crime, and as he perched atop a skyscraper, the in-game scene showed his bristled faced and stoically gritted teeth as he observed his city...

To read the rest of the preview check out the link below.