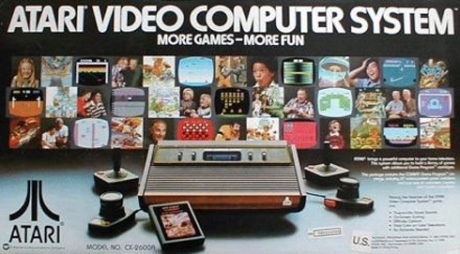 In sad news the iconic company Atari has filed for bankruptcy protection as part of a move to separate from its French parent company.

"With this move, the U.S.-based Atari operations seek to separate from the structural financial encumbrances of their French parent holding company, Atari S.A. (formerly Infogrames S.A.) and secure independent capital for future growth, primarily in the areas of digital and mobile games," the company said in a press release.

What are your fondest Atari memories?

Trending Articles
16th February

Yu-Gi-Oh! Duel Generation Hack Tool Get Free Unlock All Pack and Deck, tool works on Android and iOS (iPhone, iPad, iPod Touch), download tool Hack Tool...

6th January

When it comes to video games with deep stories, huge open worlds, and complex battle systems, nothing comes close to the RPG. Few genres are more diverse...

24 days ago

Despite the many post apocalyptic open-world games available today, I'm yet to play one inspired by kung-fu movies. Enter Experiment 101's Biomutant, a...

4th February

Borderlands 2 has some of the most enjoyable writing of a game released this generation, thanks to lead writer Anthony Burch (Hey Ash, Whatcha Playin'?)....

15th November

With just 14 days to go before the 15th mainline entry in the Final Fantasy series - Final Fantasy XV - finally launches worldwide, we thought we'd take...