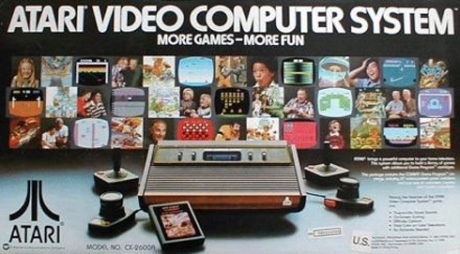 In sad news the iconic company Atari has filed for bankruptcy protection as part of a move to separate from its French parent company.

"With this move, the U.S.-based Atari operations seek to separate from the structural financial encumbrances of their French parent holding company, Atari S.A. (formerly Infogrames S.A.) and secure independent capital for future growth, primarily in the areas of digital and mobile games," the company said in a press release.

What are your fondest Atari memories?

Trending Articles
16th October

Pokemon X & Y released worldwide on Saturday to the joy of millions - 4 million of whom purchased the game within the first two days. However, some of...

28th November

These are some tips and/or tricks that almost everyone can use for Glory of Generals. 1. Upgrade your Commander first. The Commander is very important...

29th July

Blizzard's latest expansion for Hearthstone, One Night in Karazhan has received a fresh new trailer to go along with a release date announcement. Players...

5th November

Fallout: Shadow of Boston and Fallout: The Ultimate Collection trademarks have been filed at the German patent office. The Office for Harmonization in...

29th September

Hey gamers we've a new online tool for you, this time is Farming Simulator 2017 Cd-key Generator. Render your own village: from growing to animal husbandry,...