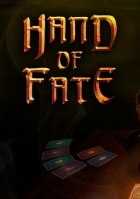 Hand of Fate is a role-playing game developed by Defiant Development and released on Linux, Mac OS, Microsoft Windows, PlayStation 4, PlayStation Vita.
Hand of Fate is a card based roguelike, in which the player builds a collection of cards into a deck, which is then used to deal out the dungeon floors through which they adventure. Upon entering a combat, all of the cards the player has collected fly into their character's hands as fully modeled 3D assets, and combat begins.
Hand of Fate Brainwaves
2nd June, 0 replies

Microsoft has announced an Xbox One Independent Developers Pack for Australia. There is no word yet on...
Share Hand of Fate with others