The story of Prey 2 was set to focus on U.S. Marshal Kilian Samuels, who would begin the game on a passenger flight which suddenly crashed onto the Sphere (the crash is shown in the original Prey).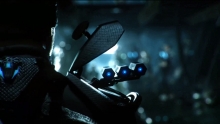 At the end of a short battle with some aliens he is knocked unconscious, at which point the plot jumps forward several years. Samuels is now a bounty hunter on the alien world Exodus. Though he is aware of his profession and has retained his skills, he has no memory of what happened in the time that passed since his abduction. He initially believes himself to be the only human on Exodus until he runs into Domasi "Tommy" Tawodi (the protagonist of the original Prey), whom he has apparently met in the period he no longer remembers. Killian then resumes his bounty hunter activities while recovering his memory.
You now hunt down some of the deadliest of the galaxy as sport. In Prey, the first game in the series, Domasi "Tommy" Tawodi was being hunted, now you are the hunter.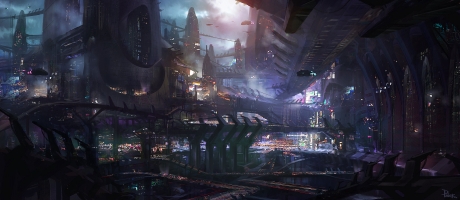 The game is set on an unknown alien planet. Although the planet itself revolves around a sun-like star the actual planet itself does not spin, meaning that the planet is composed of three distinct areas of light, roughly equivalent to daylight, dusk and night-time. In the final games these three areas will act as various hubs for the missions you take on. The first and only environment that has been revealed is the city and the developers have called the story in the game to be "Alien Noir".