Gaptooth Ridge is a location in New Austin in Red Dead Redemption. The area is in the west of the region and borders Nuevo Paraiso. This part of the world is mostly desert, with cacti and a few trees.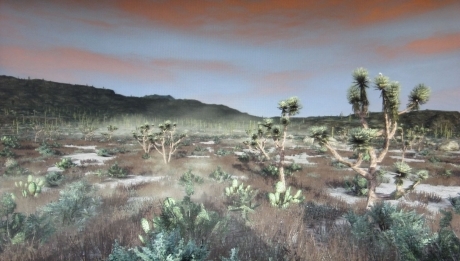 Cueva Seca
This is a small camp located on a cliff, where Nigel West Dickens is found.
Gaptooth Breach
Gaptooth Breach is a mine where many events take place, including a gang hideout mission. The area is mostly composed of tents for the miners.
Rathskeller Fork
Rathskeller Fork is a resting area for travelers. It can be used as a safehouse if Marston purchases it for $100. The player can also play Blackjack and Horseshoes here, and they can claim bounties here.
The Scratching Post
The Scratching Post is a small abandoned house. The player can find a little money here.
Silent Stead
This is a desert area that features a railroad track and a small building. Bounties may be hiding out here, and Marston can also find a scrap here.
Solomon's Folly
Solomon's Folly is an abandoned ranch where there may be a mission, depending on what version of the game you have. There is also a scrap located here.
Tumbleweed
Tumbleweed is an abandoned town that is now used as a gang hideout. There are several missions involving this location. There are many different buildings to explore, including a church, a mansion, and a saloon.