Tales of Vesperia like past entries in the tales series uses an overworld, dungeons and towns for traversal and the battle screen for enemy encounters.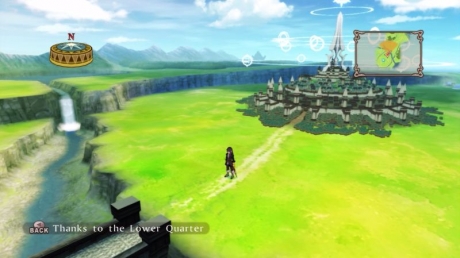 Battle System
Tales of Vesperia uses a modified version of tales of the abyss's battle system. the system is called the Evolved Flex-Range Linear Motion Battle System (EFR-LMBS). This sytem is more flexible and fluent than past tales and allowed for better combo transitions as well. Vesperia also has a overlimit gauge which is very similar to Tales of the Abyss's visible limit gauge and Tales of symhonia's invisble limit version. This meter once filled allows for a variety of combat options such as activating mystic artes or allowing mage spells to happen much quicker.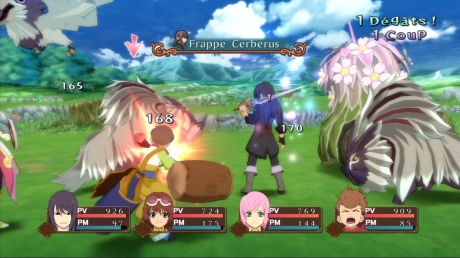 Skill System
Vesperia's skill system is pretty different from past Tales as bonus skills are obtained through mastering a characters currently equipped weapon. Through battling Learning Points (LP) are obtained which go towards getting the skills out f the weapons. Once the skills are all obtained a new weapon can be equipped and the process repeated.
Artes
In the tales series Artes are used to dish out extra damage aside from typical character combos. In general these abilities are learned over the course of the game by leveling and in some cases side events. Moves are usually designated to one button and 4 artes can be mapped Linking these moves with your normal combos is the bread and butter of the Tales series in terms of being offensive.