January 2012 - The debut trailer for CD Projekt's Cyberpunk 2077 was released. The following day a hidden message was discovered in the trailer that pointed to the imminent announcement of a new entry in The Witcher series.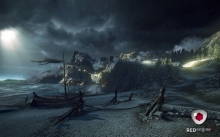 February 2012 - CD Projekt unveiled their newest engine, the REDengine 3, which gave a first glimpse of the graphics engine that would be deployed in their upcoming RPGs.
Several days later The Witcher 3: Wild Hunt was officially announced by Game Informer and was featured on the cover of their upcoming edition. Artwork for the game was also released. A day after that the first batch of screenshots for the game were leaked online.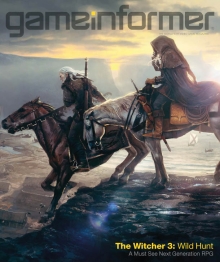 March 2014 - It was announced that the game would be delayed from Autumn 2014 to February 2015.
According to an official statement released by the development team, they had successfully created "a story that flows naturally, cinematically, rendered it in amazing sound and visuals, while preserving full freedom of choice." The statement then goes on to cite the main reason for the delay was manual fine-tuning of many details and thorough testing of the final product to bring it up to the desired standard of quality.