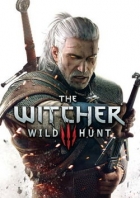 The Witcher 3: Wild Hunt is an open world, action RPG developed by CD Projekt RED for Microsoft Windows, PlayStation 4, and Xbox One. It is the final entry in The Witcher series, concluding the story of the witcher, Geralt of Rivia.
The ones who sought to use Geralt are now gone and now he seeks to embark on a new and personal mission, whilst the world order itself is coming to a change. The mysterious and otherworldly army known as the Wild Hunt invades the Northern Kingdoms, leaving only blood soaked earth and fiery ruin in its wake; and it seems the Witcher is the key to stopping their cataclysmic rampage.
The Witcher 3: Wild Hunt Brainwaves
9th June, 1 replies

Ark: Survival Evolved has topped the Steam best-seller chart in its opening week on sale (week ending...

9th June, 1 replies

Two weeks after its launch on May 19th, The Witcher 3: Wild Hunt has managed to reach 4 million units...

8th June, 0 replies

The Witcher 3: Wild Hunt has remained at the the top of the UK charts for another week (week ending June...
Share The Witcher 3: Wild Hunt with others