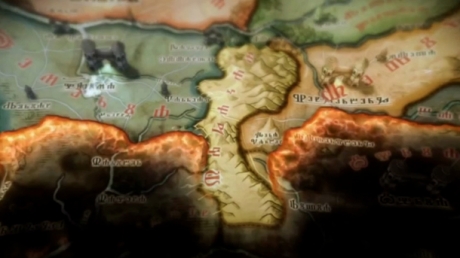 The Witcher 3 will take the fascinating stories and characters, non-linear plotlines, and difficult decisions that the franchise is known for and put them all in an open world 30 times larger than the previous game – an enormous setting even larger than Skyrim's vast expanse (which takes 30-40 minutes to cross on horseback), made possible with the new REDengine 3 technology that developer CD Projekt RED is debuting with the game.
Storylines will weave and twist together between political intrigue and otherworldly menaces, and stretch from stormy islands to war-torn forests and a sprawling dark fantasy metropolis without a loading screen anywhere to be found.
Players will be able to freely travel through woods, lakes, mountains, cities and villages. Despite the new open-world structure for the third and final game in the trilogy, the writers behind The Witcher 3: Wild Hunt are hoping to make the story in the new game the most satisfying yet.
Each region is inhabited by distinct populations with their own customs, legends and problems. The war-ravaged world is so huge that to reach farther places you will need to ride a horse or sail a boat to get there. A world where your choices have truly epic consequences...