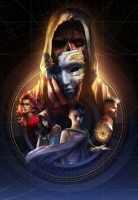 Torment: Tides of Numenera is a story-driven RPG being developed by inXile Entertainment for Microsoft Windows, Linux, and Mac OS X. Funded through Kickstarter, the game exceeded its goal of $900,000 and earned a total of $4,188,927 by April 5, 2013.
Torment: Tides of Numenera is set in the fictional world of Numenera, a setting created by the author Monte Cook, and is a spiritual sequel to the highly acclaimed Planescape: Torment.
Torment: Tides of Numenera Brainwaves
5th December, 0 replies

Wasteland 2 developer, inXile Entertainment, has teased that it's begun early work on a 'passionately...

18th August, 1 replies

Last year saw the break-out of the Kickstarter-funded game, thanks in no small part to the immense popularity...
Share Torment: Tides of Numenera with others
Torment: Tides of Numenera