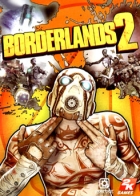 Borderlands 2 is a first-person shooter with RPG elements that is available on the PC, Xbox 360 and Playstation 3. It was developed by Gearbox Software and is published by 2K Games. The game was released on September 18, 2012, in the US, September 21 in Europe and on October 25 in Japan.
It is a sequel to the 2009 hit, Borderlands, and takes place five years after the events of that game. The game's main antagonist, Handsome Jack, has taken over Hyperion Corporation, and has declared himself the Dictator of Pandora. He completely negated any credit for the first game's protagonists' finding of the Vault, as well as their credit for killing the Destroyer. You play as one of four new protagonists, tasked with killing Handsome Jack and bringing peace back to Pandora.
Borderlands 2 Brainwaves
1st May, 0 replies

Borderlands: The Handsome Collection sold 66,466 units first week in the US for the week ending March...

18th April, 0 replies

The creator of the Borderlands series of first person shooters, Matthew Armstrong, has left Gearbox Software. Armstrong...

16th April, 0 replies

2K Australia has closed down. 2K Australia was one of Australia's longest-running studios, opening...
Share Borderlands 2 with others