Wolfenstein: The New Order takes place in an alternate history 1960s. In this version of history the Nazis managed to win World War II and from there achieve world domination. 20 years on and they still control the world with an iron grip.
New Order is a re-imagining of the original Wolfenstein first person shooter, and so sees the return of that game's protagonist - B.J. Blazkowicz. An amnesiac as a result of a covert operation against the Nazis failing, Blazkowicz ends up in an asylum.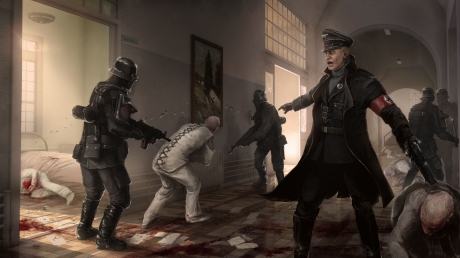 Nazi ideology considers the inhabitants of asylums to be sub-human, and so arrive at the asylum at the start of the game intent on exterminating the asylum's patients.
His encounter with the Nazis at the asylum spurs his memory. Blazkowicz soon joins the anti-Nazi resistance that still fights against the occupying forces and from there becomes a legendary hero of the resistance movement.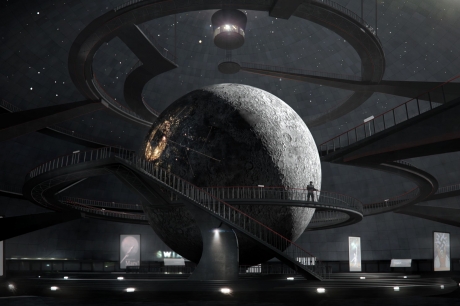 However, it is not as simple a matter as combating the forces that won the Second World War. In the intervening 20 years the Nazis have managed to advance military technology to a massive degree, developing advanced combat mechs, weaponry and armour, making the resistance's fight all the more difficult.