Forza Motorsport 5 is technically the sixth instalment to the Forza franchise, Forza Horizon being the fifth, and plays similar to its predecessor's with a few tweaks. It is a racing simulator that is similar in style to the Gran Turismo series.
Going back to the race by race style of gameplay, as compared to Forza Horizon's open-world style of gameplay, it plays similar to Forza 4 with numerous cars to choose from and a multitude of closed circuit tracks to drive on.
Major Features
Forzavista
The Forzavista is returning from Forza 4 into Forza 5. This is where the player gets to explore every aspect of any car in the game. Alongside the player seeing every detail of the car, all three members of Top Gear will be there to talk about the car as well.
It is also where you can tune up a vehicle, such as changing the body color, as well as changing it mechanically. There are a variety of parts that can be changed that will affect the performance of the vehicle, from tires to spring/dampers and even a spoiler.
Driveatar
Driveatar is a new feature in Forza 5, and it requires the player to connect to the internet a single time when first launching the game. This new feature takes each individual player in the game and puts their driving style into a cloud. This information stored in the cloud is used to make up the AI the player will face in their single-player races. Turn 10 made this so when the player is playing alone, the AI they're facing is against actual people's racing styles from around the globe.
Cars
There are hundreds of cars to choose from in Forza 5. They all range from old muscle cars to high-end Formula 1 race cars. Each car is different in its own way and drives differently than the next car. New vehicles can either be purchased by buying them with credits earned from winning races, or by using tokens, which are bought with real-life money.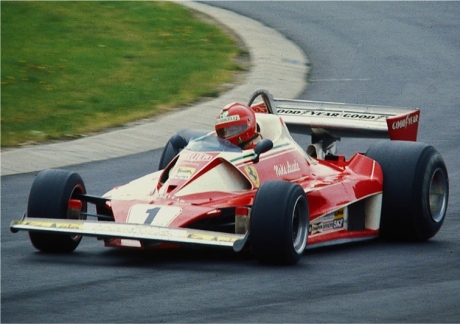 Tracks
The player will drive on plenty of tracks, all ranging from closed-off streets to fancy speedways. Just like in other Forza titles, the tracks get tougher and take more skill to maneuver through each turn.
Multiplayer
When playing multiplayer in Forza 5, the player will be matching up with other players around the globe that are similar to them in skill.