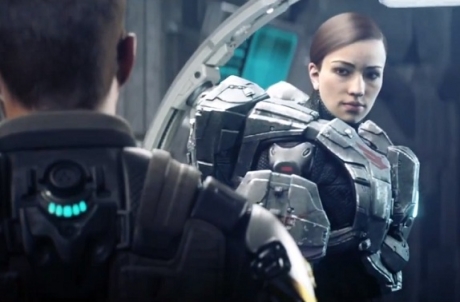 Halo: Spartan Assault is set between the events of Halo 3 and Halo 4, in the 2550s. The game's story follows the actions of early Spartan forces as they undertake operations against the enemy Covenant forces. In covering this period in Halo lore the game will expand upon the background of the hostilities between humanity and Covenant.
The player takes on the role of, alternately, Commander Sarah Palmer of the UNSC and Spartan Davis, who are stationed on the UNSC Infinity.
The game borrows from the Spartan Ops concept which was introduced in Halo 4. In effect, players are working their way through a tactical simulator of some of the major events in Halo lore.