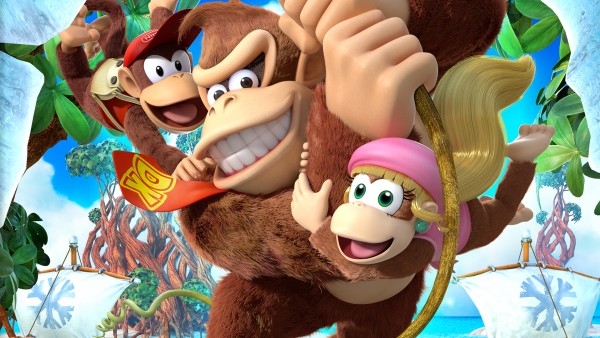 With the popularity and good sales of Donkey Kong Country Returns, which not only saw a Wii release, but a 3DS iteration as well, it was only natural that a sequel would grace the Wii U at some point. Donkey Kong Country: Tropical Freeze was at New York Comic Con, and it generated quite the buzz that rivaled the likes of The Legend of Zelda: A Link Between Worlds, Super Mario 3D World, and Pokemon X/Y. While I'm not the biggest Donkey Kong Country fan, I left the demo very impressed and can't wait to get my hands on the final product in February.

Donkey Kong Country: Tropical Freeze is a gorgeous game, boasting wonderfully detailed backgrounds of tropical snowfields and equally beautiful character models. DK and Diddy have honestly never looked better, as their fur flows naturally with each and every movement, and every strand of hair looks as though you could pluck it right off...

To read the full preview check out the link below.
Trending Articles
9th March

Well the reviews are out and the new Tomb Raider seems to be the rare successful reboot. However poor Lara can't seem to catch a break. There is a game...

5th November

Fallout: Shadow of Boston and Fallout: The Ultimate Collection trademarks have been filed at the German patent office. The Office for Harmonization in...

18th June

Legendary Game Designer Shigeru Miyamoto has told Kotaku that he feels that he made a bad game. Shigeru Miyamoto is famous for games like Metroid, Star...

4th February

Borderlands 2 has some of the most enjoyable writing of a game released this generation, thanks to lead writer Anthony Burch (Hey Ash, Whatcha Playin'?)....

16th October

Pokemon X & Y released worldwide on Saturday to the joy of millions - 4 million of whom purchased the game within the first two days. However, some of...