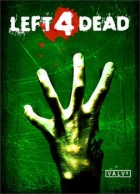 Left 4 dead is a first person shooter game, with one simple objective, survive! You and 3 others (ai or human) must fight the undead while trying to escape, make it to the safe house and youve fought to live another day. die and you join the undead and there relentless quest for brains!
Left 4 Dead Brainwaves
2nd November, 0 replies

Given the amount of awards Evolve has already won, you could be forgiven for thinking the game had already...

9th October, 0 replies

Evolve, the upcoming shooter from Left 4 Dead creators Turtle Rock Studios, will be getting an Alpha....

3rd July, 0 replies

Evolve, the much-anticipated first person team shooter from Turtle Rock Studios (the creators of the...
Share Left 4 Dead with others