The following covers some of the information on the development for the game.
July 2009 - The original Trine was first released on the PC. This was followed by releases on the PlayStation Network (September 2009), Mac (November 2010) and Linux (April 2011).
July 2010 - Frozenbyte, the developer behind the Trine series, posted the first teaser trailer for Trine 2.
April 2011 - The Humble Frozenbyte Bundle, which included the original Trine, generated over $700,000, which was used to finish funding the development of Trine 2.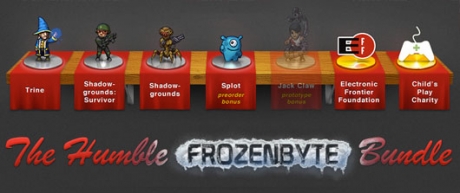 December 2011 - Trine 2 released on the PC, Mac, XBLA and PlayStation Network.
March 2012 - Trine 2 was released for Linux after having been internally developed for the platform.
September 2012 - An expansion pack, called Goblin Menace, was released for Trine 2 on PC. It features a new story, six new levels and new skills.
November 2012 - Trine 2: Director's Cut Edition was released on the Wii U. The porting process apparently only took the team two days to complete, with additional development time being spent adjusting the visuals and utilising the console's Wii U tablet-based GamePad controller.
Unlike the other releases of Trine 2, the Wii U version was self-published by Frozenbyte. The Wii U is also the only console version that includes the Goblin Menace expansion pack.
Trivia - A multiplayer mode, called Magic Mayhem, was at one point in development for the Wii U version of the game, but this was ultimately scrapped.