The Wolf Among Us is a point-and-click adventure. An adaptation of Bill Willingham's DC Comic's series, Fables, it is set 20 years prior to the events of the somics. Bigby Wolf, also known as the Big Bad Wolf is the sheriff of a hidden community in New York City. Exiled from the land of fairy tales, Bigby is tasked by Snow White to keep order within a society and keep the fairytale world from being detected by non-fairy tale people.
The Choices You Make
Like many Telltale games, the game focuses on decision making and replay value through choices and consequences you make in each playthrough. As you progress from the story you will be presented with frequent choices that can seem ambiguous, but will range from nice to foul-mouthed outcomes that may help or hinder your relationship with NPCs.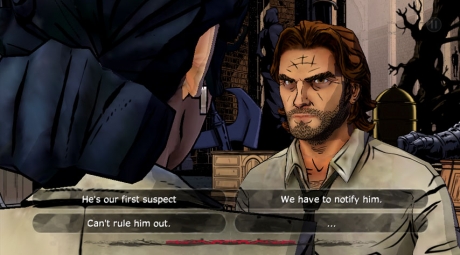 Interacting in Fabletown
Bibgy can interact with many objects in the city, some of which can be used later. Items that can be interacted with are shown with a white circle with choices that can be highlighted to interact with them.
Combat
In the rare instances when Bibgy is forced to fight, either through decisions or forced story events, you will be presented with a set of QTE's (quick time events). These can be anything from tapping a button quickly to pushing the arrow or analog stick in a direction.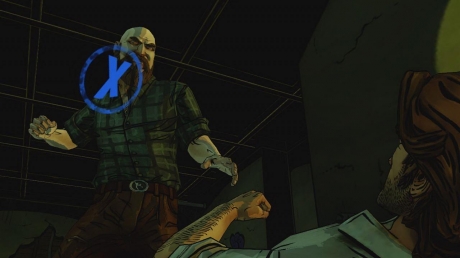 If you fail to complete the QTE in the short time allowed, Bigby can get hit and even die.