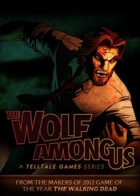 The Wolf Among Us is a point-and-click adventure game developed and published by Telltale Games for Microsoft Windows, Mac OS, Xbox One, Xbox 360, PlayStation 3, PlayStation 4, and PlayStation Vita. An adaptation of Bill Willingham's DC Comic's series, Fables, it follows in the same vein of The Walking Dead as an episodic adventure game with a choice-based system.
Set 20 years prior to the events of the Fables series, Bigby Wolf, also known as the Big Bad Wolf, is the sheriff of a hidden community in New York City. Exiled from the land of fairy tales, Bigby is tasked by Snow White to keep order within a society and keep the fairytale world from being detected by non-fairy tale people.
The Wolf Among Us Brainwaves
11th January, 0 replies

Art Direction ought not be something defined by whose £400 console is better than their neighbour's...

8th January, 0 replies

2014 was a big year for Adventure gaming, with genre icon Tim Schafer returning with the first chapter...

25th November, 0 replies

Telltale Games, developers of The Walking Dead and The Wolf Among Us, have announced an imminent release...
Share The Wolf Among Us with others